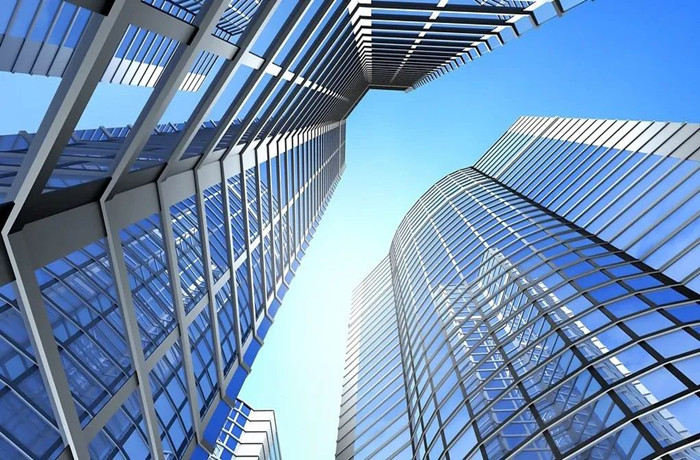 Futian Science and Technology Plaza is located at the intersection of Shennan Avenue and Huanggang Road, with a total land area of 38,623.56 square meters and a total construction area of 287,238 square meters. The main building consists of 2 super high-rise office buildings and attached commercial rooms, 1 super high-rise office building and supporting hotel, 2 multi-storey office buildings, and 1 office building for mobile phone detection center. Three of the buildings are crystal - shaped super - high - rise buildings, in a zigzag distribution. It is the future eastern gateway to the central district.
Futian Science and Technology Square project is a key project of Shenzhen city in 2008, with a total land area of 38,623.56 square meters. It is a science and technology industrial base based on science and technology software and a gathering base of science and technology R&D headquarters, as well as a super-high-rise complex integrating scientific research office, hotel and business. Among them, block A and B are over-limit high-rise buildings with A total height of 178 meters and A frame-core tube system. The 1-3 floors are thermocline with A column height of 14 meters.
Fukuda plaza project is listed as one of the city, the area of science and technology key projects of two levels of government, aimed at "the core of science and technology, headquarters base", set production, software development and management of science and technology, exhibition, trade, service, science and technology talent training at an organic whole, will become the futian district focusing on external window of science and technology innovation and industry belt around "CBD high-end" an important part of.