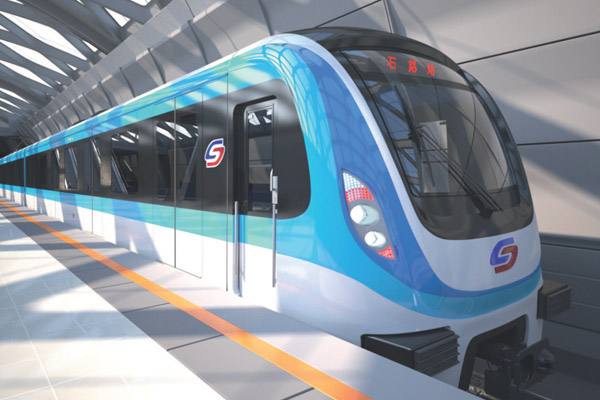 Suzhou Rail Transit Line 2 is the second completed and operational subway Line in Suzhou. The main Line project (from Suzhou North Railway Station to Baobaiqiao South Railway Station) was put into trial operation at 11:18 on December 28, 2013. At 10:28 on September 24, 2016, the trial operation of the extension line project (Qihe Station to Suzhou North Railway Station, Baobaiqiao South Railway Station to Sangtiandao Station) marked that Suzhou became the first prefectual-level city in China to realize the network operation of rail transit, and officially entered the "line network operation era". The logo color is bright red.
Suzhou rail transit line 2, line up in the city on the river station, via phase, gusu city zone, wuzhong district, suzhou industrial park, through high-speed new city, the beijing-shanghai high-speed railway at pingkiang, suzhou north station, suzhou railway station, new town, stone road business circle, new town, Yin Shan blue waves lake area, its crescent area, dushu lake science and education innovation, in suzhou industrial park sang island, "L" shape trend.
By June 2021, the total length of Suzhou rail transit Line 2 is 42.0 kilometers, including 34.9 kilometers underground and 7.1 kilometers overhead. There are 35 stations in total, including 30 underground stations and 5 elevated stations. Five marshalling B trains are used.
As of December 2019, suzhou Rail Transit No. 2 had an average daily passenger flow of about 310,000, with the highest daily passenger volume on the line being 507,000 on May 1, 2019.