The global market of mineral wool insulation materials is expected to reach 23.7 billion by 2023
Mineral Cotton Insulation Market Report: Trends, Forecasts and Competition Analysis is produced by Lucintel LLC, a global research and consulting firm founded in 1998 and one of the world's leading market research companies, with 10 global offices in Dallas, Texas, USA. It has more than 120 analysts and consultants.

Main contents of the report:
Global market size of mineral cotton insulation by 2023
The mineral cotton thermal insulation market has good prospects for the future, with opportunities in residential and non-residential construction, industrial, HVAC and home appliance markets. The global mineral cotton insulation market will grow at a cagR of 3.8% from 2018 to 2023 and is expected to reach US $23.7 billion by 2023. Increased construction activity, stringent global government regulations, and building regulations for energy efficiency and fire safety are the key growth drivers for the market.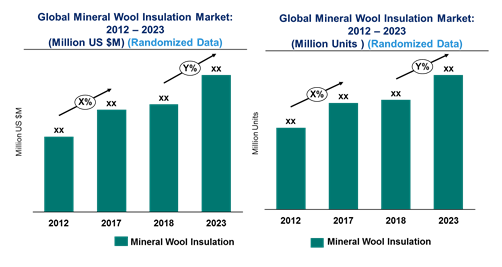 Global Mineral wool Insulation Market 2012-2023
Trends in mineral cotton Insulation Market to 2023:
Emerging trends have had a direct impact on the development of the mineral wool insulation industry, including the shift to green insulation, an increasing focus on glass wool recycling, and the development of lightweight and highly fire-resistant insulation. Lucintel predicts that in the material category, glass wool will continue to maintain its market share and is expected to grow rapidly during the forecast period due to its low cost, availability of raw materials and compliance with numerous building standards.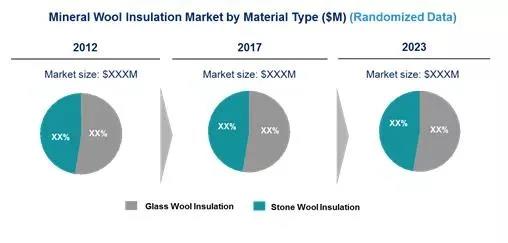 Mineral wool insulation market market value by material type
Residential construction will continue to be a relatively large end-use sector in the mineral wool insulation market and is expected to achieve high growth during the forecast period due to growth in new residential construction and renovation activities. Europe is expected to retain its market position in terms of value and volume due to stringent fire safety and energy efficiency standards.