For his master's project, a civil engineering student successfully produced an almost unbreakable skateboard made from fiberglass.
Scientists and engineers at EPFL's Composite Construction Laboratory in Lausanne, Switzerland, chose fiberglass as an alternative to traditional wood boards because of its strength, flexural rigidity, and ability to resist water absorption. Avid skateboarder Damien Sommer took up the challenge.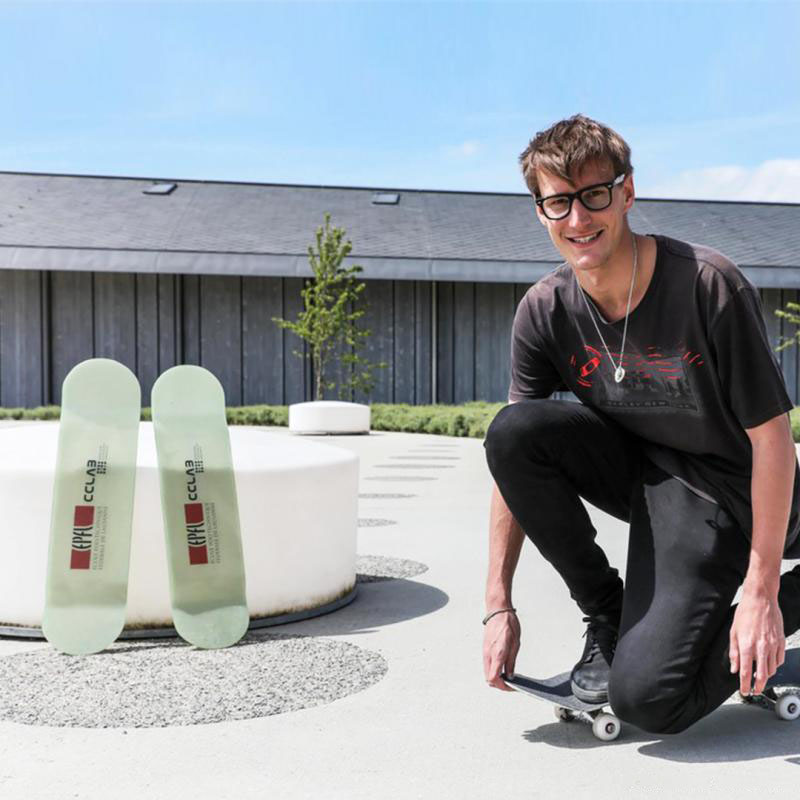 "The beauty of composite materials like fiberglass reinforced polymers is that they offer much more design possibilities than conventional materials," says project leader Anastasios Vassilopoulos. "For example, we can decide how rigid and thick we want the board to be by adjusting the fiber architecture of the material, and therefore make more versatile skateboards."
What do you think? Will fiberglass become the new standard material for skateboards?