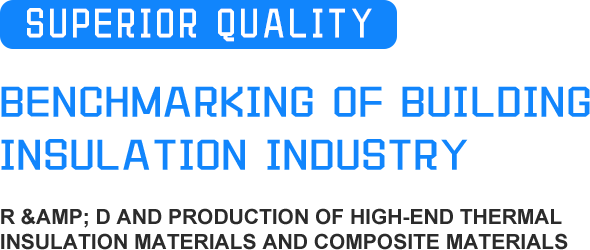 Uetersen New Materials Group Co., Ltd. is a comprehensive enterprise integrating the R & D, production and sales of high-end thermal insulation materials and composite materials. It has well-known brands such as Uetersen and UK Youke new materials. Headquartered in Guangzhou, as a leader in the global building insulation industry, Uetersen group has the courage to break through and innovate. Using its own advanced technology in material production and building science, Uetersen group produces high-end glass wool, rock wool, rubber plastic, aerogel and other thermal insulation, acoustic and fireproof materials, providing safe and efficient thermal insulation services for domestic and foreign construction, industry, energy, transportation and other application fields Thermal insulation, environmental noise reduction scheme.
VIEW MORE


Make the earth more green
Make the world a better place
Mr Peterson with the leading industry production technology and innovative research and development, the first formed the heat preservation, heat insulation, sound-absorbing, fire prevention for the integration of system energy saving products and solutions.
VIEW MORE

Ideals, committed to achieving the sustainable development of globalization